Enable People Search in SharePoint 2010
In my last post, I showed you how to create an Enterprise Search page that consisted of both "Site" and "People" searches. Depending on how you have setup your search within Central Administration, you may find the "People" search not returning any results.
Before we start, there are a few things you need to check. Firstly, ensure you have the necessary search services in working order. If you can carry out site searches you should be fine. Secondly, ensure the User Profile service has been setup sufficiently so that features such as MySites and Profile databases are working.
In a straight-forward world, you would think that completing the steps above would be enough for SharePoint 2010 to allow you to search users within your site. But sadly we don't live in a straight-forward world.
Open Central Administration and navigate to "Manage Service Applications". Within the list of services, select "Enterprise Search Service Application".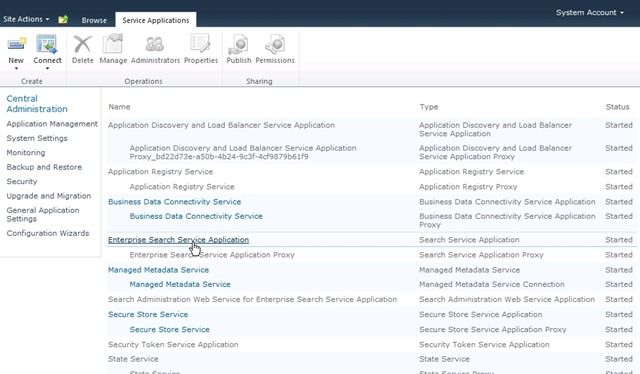 In the "Enterprise Search Service Application" page, click on the "Content Sources" link you'll find situated in the left hand navigation and open/edit your "Local SharePoint Sites" content source.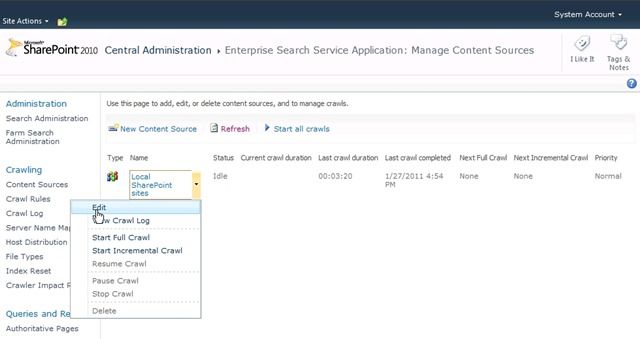 In the Start Addresses section, you will see a box with entries similar to what I have in my SharePoint intranet below..well almost the same: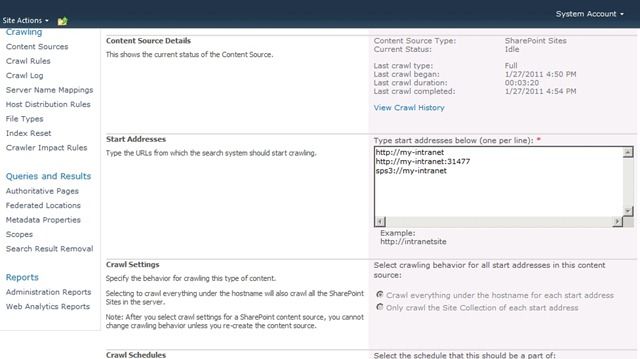 You will notice the line: "sps3://my-intranet" which tells SharePoint to call a specific web service hosted at that web address. In this case, the URL is the same one I use to access my main site collection. When you have added the "sps3://" line yourself press the "OK" button to save your changes.
There is just one last step we need to carry out: re-indexing our search. Navigate back to the "Enterprise Search Service Application" page and start full crawl.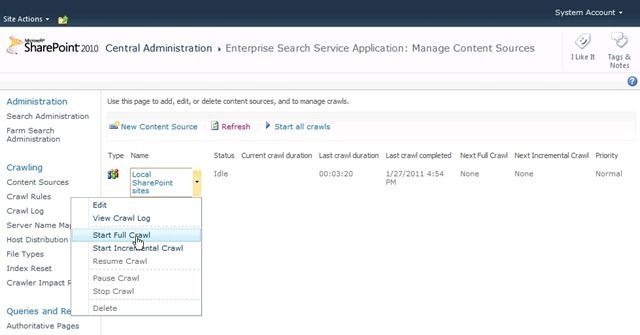 Once this has completed all your user profiles should now be searchable.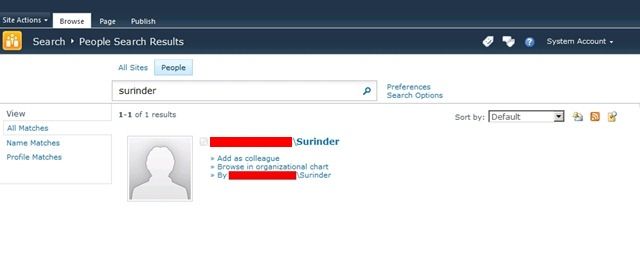 Before you go...
If you've found this post helpful, you can buy me a coffee. It's certainly not necessary but much appreciated!

Leave A Comment
If you have any questions or suggestions, feel free to leave a comment. I do get inundated with messages regarding my posts via LinkedIn and leaving a comment below is a better place to have an open discussion. Your comment will not only help others, but also myself.